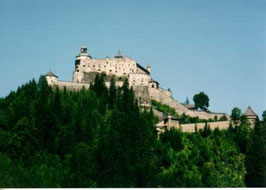 On the 1th of December 1976 my friend at 19 and I at 23 left our hometown to see life. We had no experience what ever in the field, but we knew, in London there are lot's of hotels, while looking for the right premises... :-) We found a very nice place in Croydon on the outskirts of London. The hotel had it's own chicken and eggs. It was a great experience for us young guys. At the beginning it was a daily struggle, to keep our small Business going and to pay the bills. But in the course of time things went better and better.
I produced my first own songs I wrote. I met a lot of nice guys, great musicians such as Ronnie Caryl who arranged all my Songs.
About Ronnie it is worth while to tell you something. Ronnie started his professional musical career in 1969 with the rock group, Flaming Youth. In this short-lived band was Caryl's friend Phil Collins for whom Caryl was best man at his first wedding. In 1970, they both auditioned for Genesis, Phil obtained the job as drummer,... In 1996, Ronnie became an official member of Collins's group as a backing vocalist and rhythm guitarist. As well as work with Phil Collins, Ronny Caryl has also performed alongside David Hentschel, Michel Polnareff, Lulu, Stephen Bishop, Eric Clapton, Gary Brooker, Maggie Bell and John Otway. Now he lives in France.
Most of my 10 Songs we did at Ronnie's Home-Made-Studio, or in a Studio at a big farm near London. I got my first Song Agreement! I was very proud. Every experience, every excitement I wrote down.
Between working and writing songs, Rupert and I were messing about with very nice girls :-)))))))
We moved to Shirley, county in South East England,....
Visitors came from all over the world, ähm from my hometown Werfen in the district of Salzburg, Austria,...
We were travelling around England,...
1981 March I left London with tears in my eyes, to go back to Austria. I'll never ever forget those 4 1/2 years in this wonderful special city, the nice people, culture,...