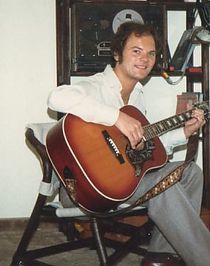 Hans Georg (H.G.) Lang:
1983 I signed up my first Recording Agreement with a Major Label under the pseudonym of "John Lane" - "Don't Worry/I Never Let You Go" and "I Give You Love".
1986 I got my second Song Agreement as Hans Georg Lang with an Austrian dialect song - "Mutti bitte schimpf' mi nid".
1998 - I formed a girlgroup called Marvellous, with Brigitte "Gitti" Guggenbichler (Recher) and Tilli Erak (later Sylvia "Sylvie" Masana (Albrecht) on board, to create a special sound. I launched my first Debut Album called "Cause Real Love Is..." and started with my own Label "ProloRecords". 
2000 - I participated in a composer contest which I won. The single "Women In Tears" with The Marvellous became number one on the official Austrian Broadcasting Station in Vienna = Radio Wien. We got nice air play and were very happy :-)
2005 - Sony/BMG put our christmas song "Why Only At Christmas" on a Compilation-Cd called Austro Pop Show 2005 - the Song became No. 7 on Ö3 Austria Top 40 CompilationCharts.

2014 - I participated in another Composer Contest which I won. The Song: "Hunderttausend rote Rosen" (100.000 Red Roses).
2016, 2017, 2018, 2019, 2020, 2021 ... - I am still writing and writing and writing,...